What's better: paint or stain?
This is a question we often get asked by customers who are in the first stages of finding the kitchen they like. The main difference between the two depends on the look you are trying to achieve. Paints tend to be lighter colours such as white and cremes, whereas stains are generally darker.
Stain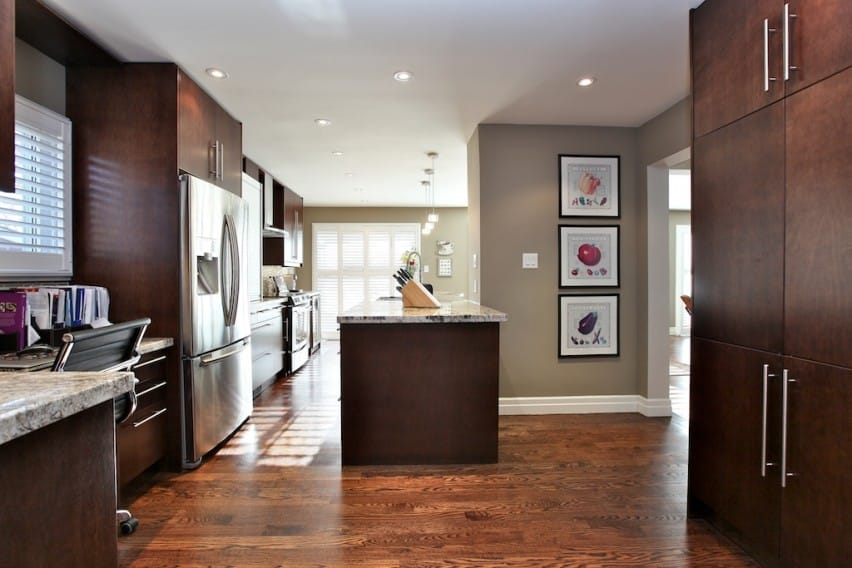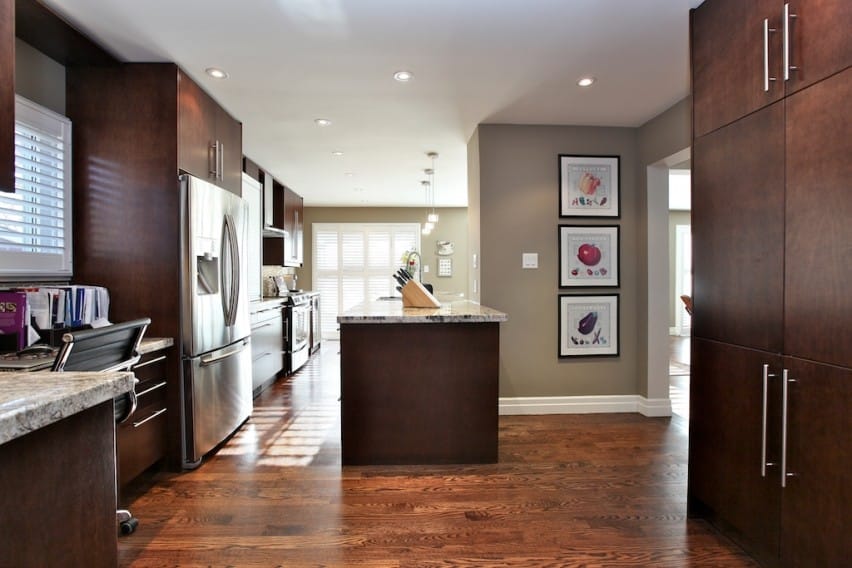 A stain essentially is a layer of dye that is absorbed by wood such as Maple, Oak, Cherry, or Walnut. Most of the time, a stain is a darker colour like a chocolate or espresso colour. The benefit of a stain is that you see the grains of the wood through the color. This adds a layer of depth to the wood that you can't get with paint.
Thoroughly sand the door down in order to achieve a smooth finish and allow the stain to absorb
Apply a layer of stain
Sand the door a second time and apply a layer of sealer onto the wood in order to seal the colour in and prevent it from fading
Apply two layers of lacquer to protect the stain from the elements
Paint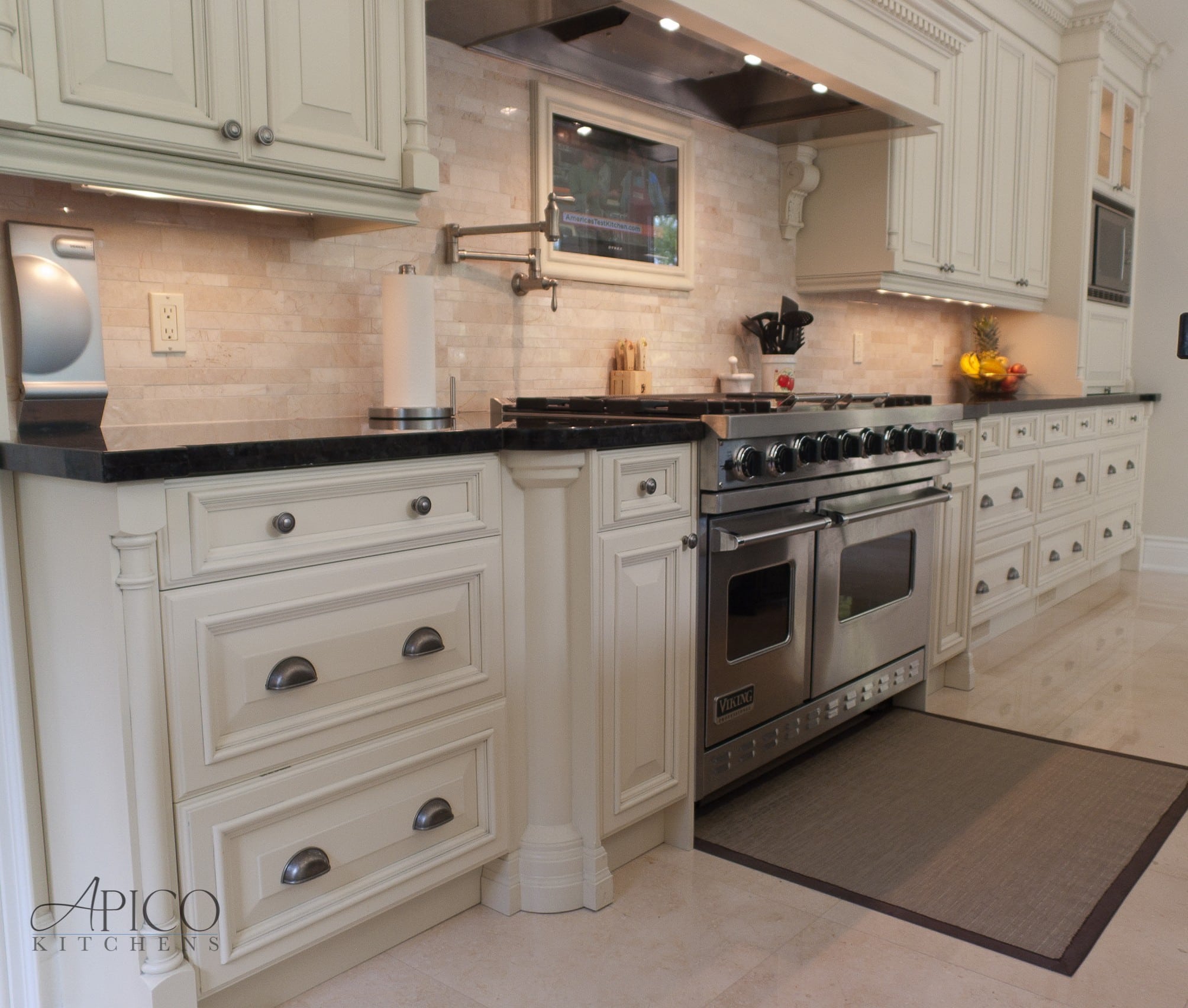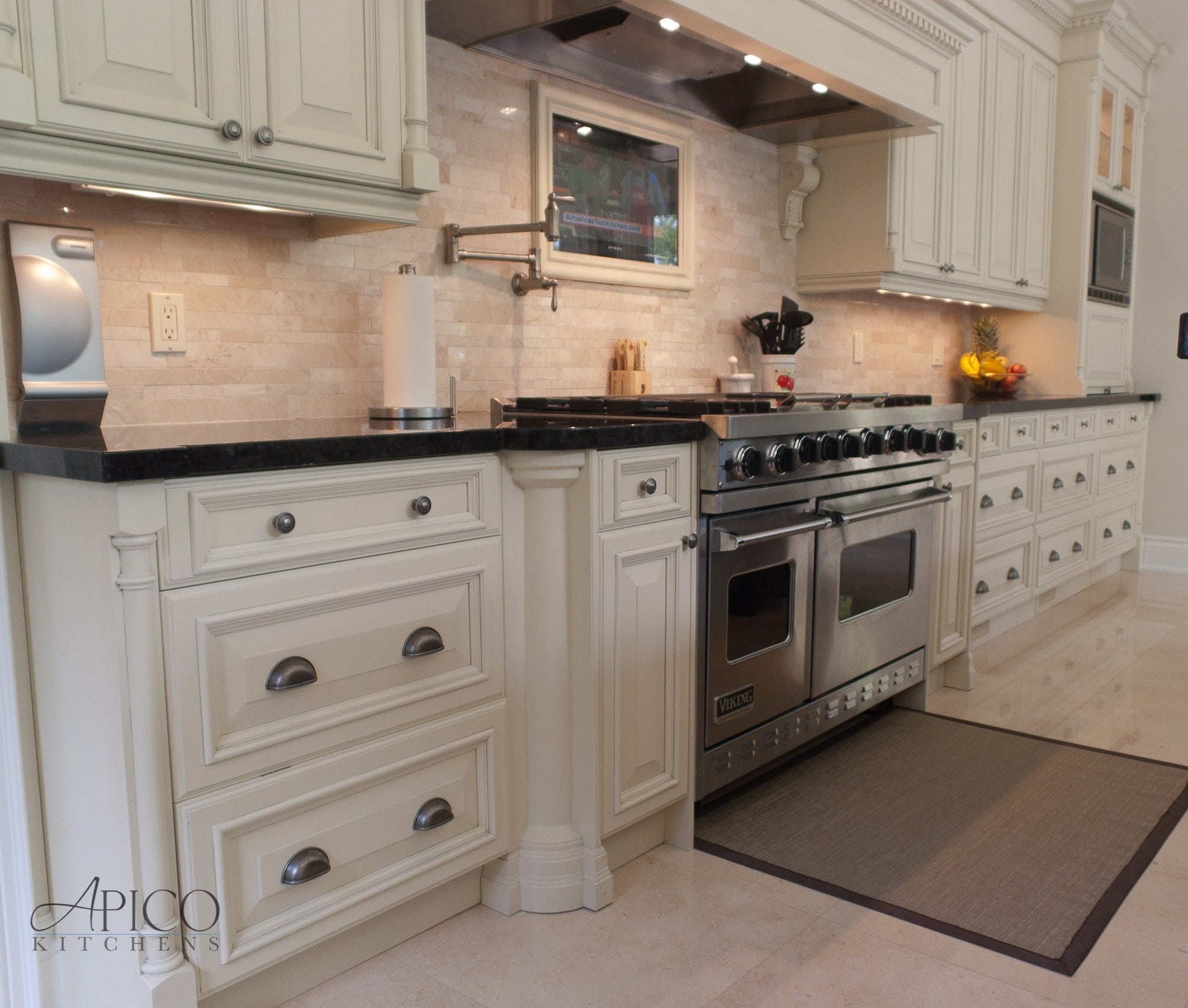 Painting a kitchen is a timely and labor-intensive project. There are a number of ways to paint a kitchen; however, we find that this is the method that works best where we can ensure a finish that will not chip, crack, or fade.
The first step is the same as staining. Sand the door down in order to get a smooth finish
Primer the door with a base coat. The purpose of the base coat is to even out the wood's texture and colour
Sand the door down a second time and add another primer
Apply a third and final layer of primer
Spray the first layer of paint onto the door. This would be the colour that you selected at our showroom.
Depending on the specifics of the project and the colour chosen, a second layer of paint may be applied.
Apply two coats of protective lacquer
Because of the additional steps involved in painting a door, specifically including the two additional coats of primer needed, it tends to be more expensive.